Streamline Computing is a worldwide reseller and integrator of Myricom's Myrinet cluster-enabling interfaces and switches. We work in close partnership with Sun Microsystems, Intel, AMD, Supermicro UK and others. We also provide EIDE Raid solutions from Infortrend and system management using Cyclades terminal servers. In other words, we have an in-depth understanding of every aspect of your specific system.
Streamline computing has a close working relationship with many companies involved in the advancement of technologies relevant to high performance computing, computer clusters and distributed parallel computing.
---

Myricom created Myrinet, the leading high-speed network for connecting computers to form clusters. We are a full distributor of Myrinet products and have industry-leading expertise in their installation and configration.
www.myricom.com
---
Cyclades is the leader in UNIX/Linux network connectivity. We are a reseller of Cyclades products.
www.cyclades.com
---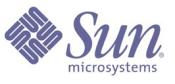 Sun Microsystems is the leading provider of industrial-strength hardware. We have supplied integration services to Sun Microsystems on some of the UK's largest Solaris clusters.
www.sun.com
---

Infortrend is an industry-leading manufacturer of high performance and fault tolerant RAID controllers. We are a reseller of these products.
www.infortrend.com
---

Supermicro UK is a leading manufacturer in the PC Industry. We use these Intel-based servers extensively in our clusters.
www.supermicro.co.uk
---

Armari specialise in the manufacture of high performance computer systems.
www.armari.co.uk
---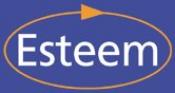 Esteem is a reseller for Sun Microsystems. We supply them with integration services.
www.esteem.co.uk
---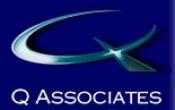 Q Associates is a leading UK Sun Reseller specializing in the supply and support of Sun Microsystems Workstations, Sun Microsystems Servers and enterprise data storage solutions (Storage Area Networks) to commercial, government and academic institutions throughout the UK.
www.qassociates.co.uk
---
---
Pathscale
Pathscale develops software and hardware solutions that enable Linux clusters to achieve new levels of performance and efficiency.
www.pathscale.com
---